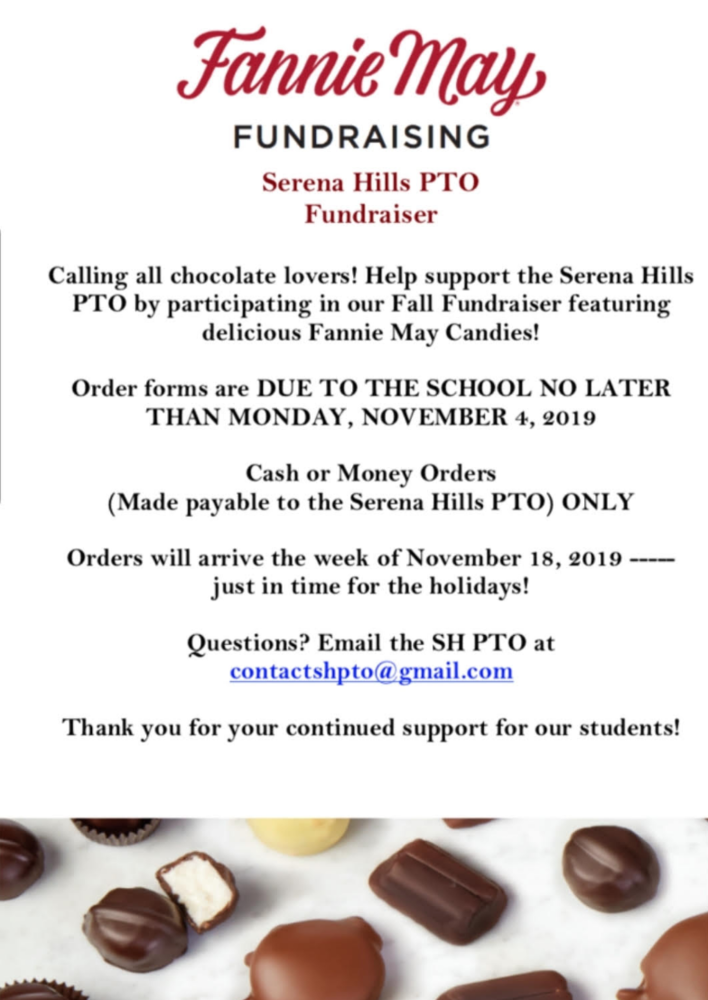 Fannie May Fundraiser
Virginia Garcia
Friday, November 01, 2019
Hello Serena Hills Families!
Just a reminder that ALL Fannie May orders and monies are due to the school BY MONDAY, November 4th. That's this coming Monday! Let's finish off our selling strong and sell sell sell over the weekend! Questions? Please email the SH PTO at: contactshpto@gmail.com
Thank you for your support!
Your SH PTO
Flossmoor School District 161 would like to continue connecting with you via email. If you prefer to be removed from our list, please contact Flossmoor School District 161 directly. To stop receiving all email messages distributed through our Skylert service, follow this link and confirm: Unsubscribe
Skylert is a notification service used by the nation's leading school systems to connect with parents, students and staff through voice, SMS text, email, and social media.