News
Can we read ONE Million pages by May 28? Yes we can!Join Flossmoor School District in the March to May Million Pages Challenge. Read or listen to any book, track the number of pages and the number...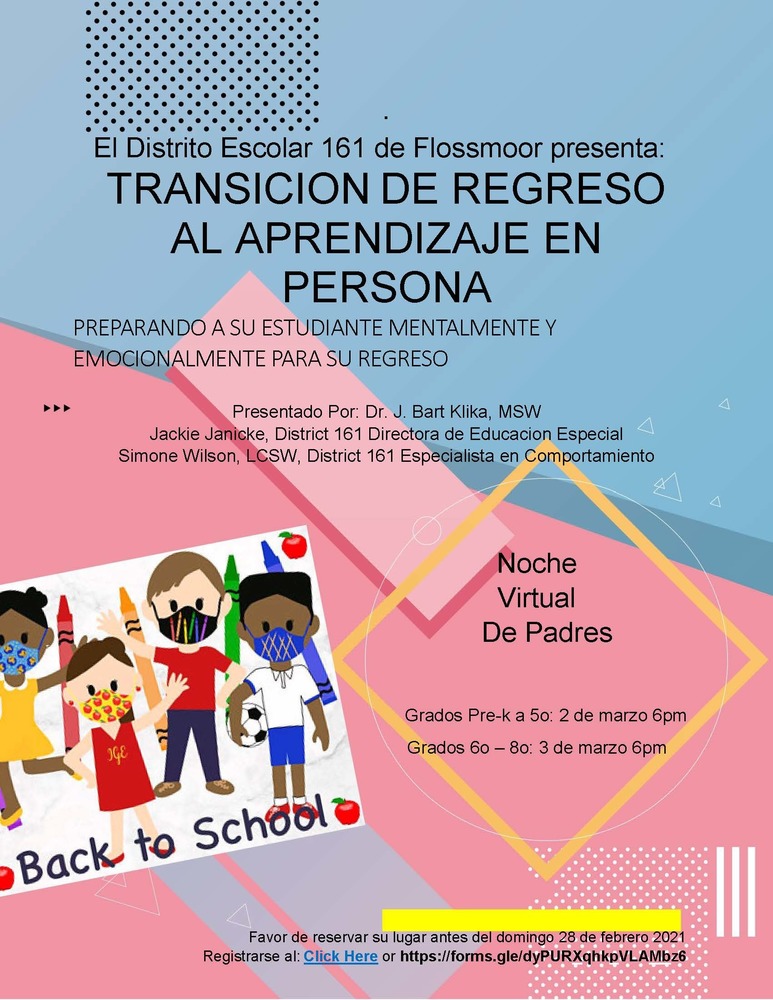 Regístrese en línea para recibir información de acceso telefónico. Confirme su asistencia antes del domingo 28 de Febrero.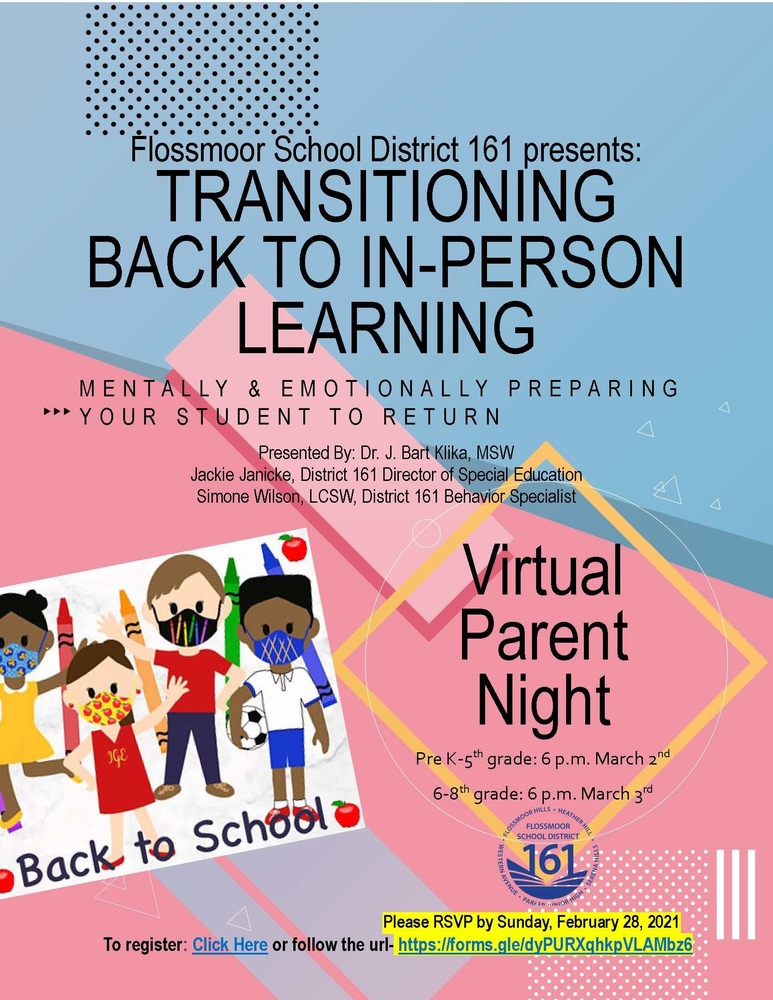 Virtual parent night for families transitioning back to in-person learning. Parents will learn tips on how to mentally and emotionally prepare their students to return to in-person classrooms....
SEE ALL NEWS
LIVE FEED

Flossmoor School District 161
21 days ago
Interested in becoming a part of the Flossmoor School District 161 as a staff or faculty member? Visit us in the South Suburban Hum ...
view image

Flossmoor School District 161
4 months ago
We are once again accepting nominations for our #AboveAndBeyond staff recognitions! Parents, peers and students are invited to nomi ...
view image

Flossmoor School District 161
6 months ago
Stop by Flossmoor Hills School for a Census Swag Bag on Friday! We're entering the home stretch for the 2020 Census, which official ...
view image
SEE ALL posts