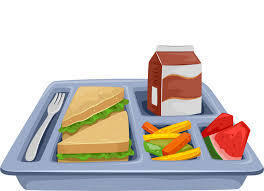 Updated - Lunch During School Closures
Flossmoor School District 161 News
Tuesday, March 17, 2020
March 24, 2020


Dear District 161 families,

In an effort to assist our families who need food for their students, Flossmoor District 161
has entered into an agreement with Homewood District 153 to provide lunches for our
students through this week (March 23 - March 27) with the same information that was
previously provided.
Beginning Monday, March 30, the free lunch program will run through the remainder of our
emergency school closure period at Parker Junior High. See below for important
information.
Where: Parker Junior High School parking lot drive-thru, no admittance into the building.
Please enter the Parker parking lot from Flossmoor Road (enter the wrong way) and
drive through to the north side of the lot at School Street and wait for a staff member to
direct you. Do not exit your vehicle.
What: Breakfast grab-n-go packages and lunch with assorted sandwiches and wraps
with milk. All food will be nut-free and follow the National School Lunch Program
guidelines.
When: 10:00am - 12:00pm (see schedule below)

Schedule:
Monday, March 30: Pick up two breakfasts/lunches for Monday and Tuesday
Wednesday, April 1: Pick up three breakfasts/lunches for Wednesday, Thursday, and Friday
The schedule will repeat (Mondays and Wednesdays) until school resumes.
If you have any questions or concerns, please feel free to email Frances LaBella, Associate
Superintendent at flabella@sd161.org.
Sincerely,
Dr. Dana Smith, Superintendent