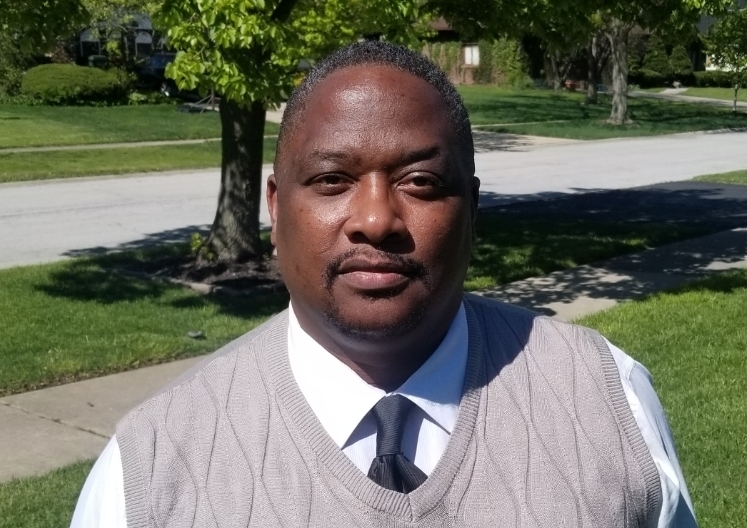 Michael Rouse II Appointed to the Flossmoor School District 161 Board of Education
Flossmoor School District 161 News
Monday, May 17, 2021
Flossmoor School District 161's Board of Education on Monday, May 10, officially appointed Michael Rouse II to the Board of Education, filling the seat vacancy left by Michelle Hoereth, former board president.
"The Flossmoor Board of Education is very fortunate to appoint Mr. Rouse, who not only brings us years of experience as an educator, but who is also an enormous advocate for our District," said Dr. Carolyn Griggs, Board President.
Rouse, holds a M.S. of Education with a concentration on secondary mathematics from Quincy University, a B.S. in Mathematics from Purdue University, as well as a number of mathematics certifications and financial services licenses. After nearly a decade in the world of finance, Rouse decided to pursue a career in education because of his desire to provide a greater impact on the community and educate the youth.
"As a teacher, the past 12 years have been an incredible educational journey filled with unforgettable interactions with students, parents, colleagues and administrators," said Rouse, in his letter of interest. "My experiences have positioned me to be an advocate for public education beyond the classroom. The (Board of Education) position will allow me to utilize my experiences to effectively serve the larger community while continuing to work directly with students."
Rouse and his family have lived in Flossmoor for nearly two decades. Their children attended Flossmoor School District 161 and Rouse feels the area's education system, including District 161 and Homewood-Flossmoor High School 233, served an integral part of their educational foundation and development as productive citizens.
"Passion, commitment and a desire to innovate are important traits of a District 161 Board Member, and Michael exemplifies each and every one of those," said Dr. Dana Smith, Superintendent. "I look forward to working with him and the entire Board of Education to push our District to new heights."