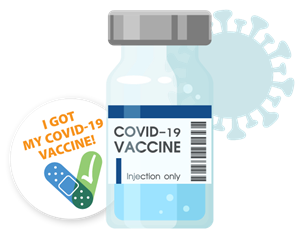 Special Needs COVID Vaccine Clinic
Flossmoor School District 161
Friday, May 21, 2021
The Illinois Department of Public Health is hosting a clinic on Saturday, May 22 for ages 12 and older with special needs and their caregivers. Accommodations will be made to make this clinic as sensory friendly as possible.
First-dose Pfizer vaccines will be administered with the second-dose clinic taking place 3 weeks later on Saturday, June 12th. Register for the clinic online at https://events.juvare.com/IL-IDPH/bb7a7477-6d32-44bb-94de-e1e46127468f/.
The clinic will take place at the Chicago Autism Academy, 21133 S. 80th Ave Frankfort, IL on May 22, 2021 from 9 a.m. to 3 p.m.