Q2 2021 - 22
Alyssa Zajack - Instruction Coach, Parker Junior High
Q1 2021 - 22
Tamika Britten - ACE, Heather Hill

Amy Wagner - 4th Grade, Western Avenue
April 2021
Ashley Rich - 1st Grade, Western Avenue

Pana Campbell - Reading Specialist, Serena Hills
D161 Technology Team

Lennard Razor - Director of Technology

Andre Causey - Network Operations Coordinator

Steve Reid - Systems Operations Facilitator

Deb Doyle - Technology Technician

Darrell Judon - Technology Techinician

Jean Davis - Technology Paraprofessional

Liz Ganshirt - Technology Paraprofessional

John Gonzalez - Technology Paraprofessional

Carrie Riley - Technology Paraprofessional

Paula Webster - Technology Paraprofessional
Staci Klein - STEAM, Western Avenue
Jana Budz - Special Education Resource, Western Avenue

Jim Czerwonka - 5th Grade, Heather Hill

Julie Tracy - Kindergarten, Flossmoor Hills
Lisa Martin - Paraprofessional, Serena Hills

Rosalynd McWhorter - 6th Grade English/Language Arts, Parker Junior High
Carmel Alterson - Paraprofessional, Western Avenue

Kelly Rosales - Kindergarten, Flossmoor Hills
October 2020
DeLores Mannes - 6th Grade/ELA, Parker Junior High

Lisa Nictora - 6th Grade/Social Studies, Parker Junior High

Amanda Watson - Kindergarten, Western Avenue
March 2020
Joan Mahler - 3rd Grade, Heather Hill
February 2020
Christina Bollenbacher - 2nd Grade, Serena Hills

Valeria Pasqua - Music, Western Avenue

Chelena Williams, Bus Driver
January 2020
Frempomah Tolonaa - Administrative Assistant, Western Avenue

Pam Panozzo - 5th Grade, Western Avenue

Katie May - Kindergarten, Heather Hill

Arcelia Sanchez - School Support Aide, Serena Hills
December 2019
Mark Eichenlaub – Instructional Coach, Parker Junior High

Danielle Montijo – 1st Grade Teacher, Western Avenue

Carol Creed – 3rd Grade Teacher, Flossmoor Hills

Amy Gehrt – Reading Specialist, Parker Junior High

Kathy Knawa – District Certified Nurse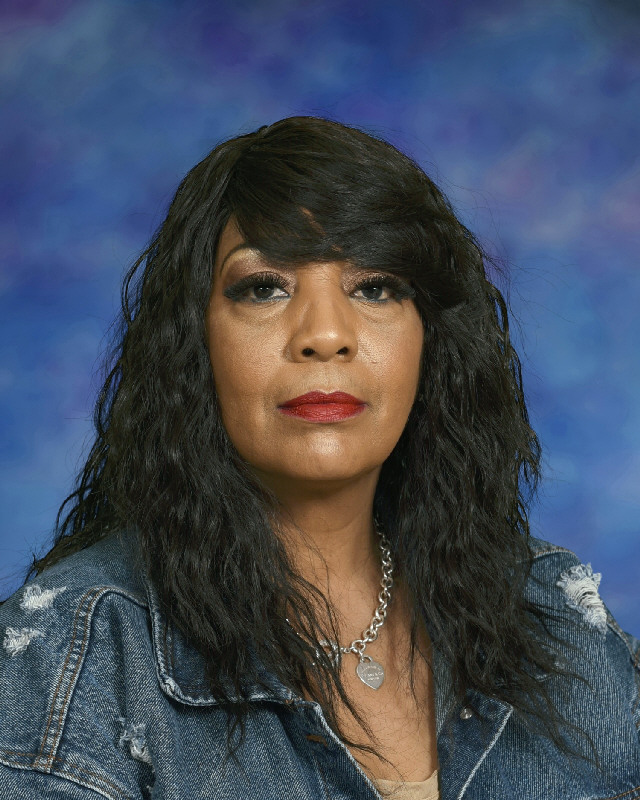 Wanda Alexander - Confidential Associate, Normandy Villa
"Ms. Alexander is deserving of this nomination because she is great at all of her jobs. She handles a wide range of task behind the scenes. She makes things happen to the best of her ability and beyond. She works in the wee hours of the morning while everyone else is sleeping and is always on call. She understands the community and handles them with respect and a smile. I have witnessed this for myself as a parent of a 161 student and as an employee."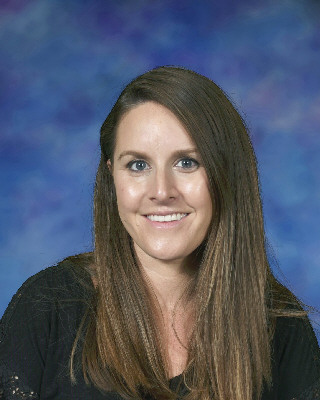 Ashley Somer - Instructional Coach, Flossmoor Hills
"It is said that "The mediocre teacher tells, the good teacher explains, the superior teacher demonstrates, and the great teacher inspires." Ashley Somer is truly someone who inspires the students and staff in District 161 to grow and succeed.
Ashley has been going above and beyond for as long as she has been in her position. You can find her scurrying around the building filing her many hats from instructional coach to PBIS chair to recess duty etc., Ashley is flexible and willing to help in any situation as her duties are constantly changing. She handles every task she is given with exuberance and positivity. Ashley is dedicated to her assignments and consistently willing to go beyond what is expected to help teachers reach their professional goals and objectives. She has an energetic enthusiasm and openness to new ideas and research in the field of education. From her Weekly Gotta Minute tips and her professional development Lunch and Learn, you are sure to walk away with new found knowledge and a sweet baked treat of brownies or cookies. Ashley knows what high impact strategies are out there and gives specific ideas as to how teachers can begin to better implement those practices in their classroom. She does this by modeling strategies, collaborating with teachers, and co-teaching if necessary to ensure success with students. Whether you are working in the classroom or working remotely, Ashley has a toolbox of instructional practices to support teaching and learning. She knows when to use each tool to make the best impact on students and their learning thus giving her the ability to connect with them on simple concepts, as well as more advanced topics. Ashley has high expectations for our students and likes to challenge them to think outside of the box. While sensitive to the needs and special concerns of our students, she kindly but firmly helps them behave appropriately, focus on their lessons, and do their best.
I personally would not have made it through remote learning without Ashley's help and expertise. I was in a panic when we left in March for remote learning. Although my second graders had used Chrome books in the classroom for centers, using them for remote learning was a whole different ballgame. Just getting everyone signed in to their Google account proved to be a nightmare. Ashley helped make sure all of my kids where ready to go by answering parent emails, typing out steps, and talking to parents directly to problem solve. I have probably called or emailed her 100 times since last March. She has a willingness to take on any challenge you give her. Every time I had a question or concern she has politely answered all my questions and patiently walked me through all the steps. She has even emailed me step by step directions with a video included. Beyond that, Ashley has even taken the time to test out new programs with my students to make sure it runs smoothly before I implement it. She always follows up with you to see how things turned out and if you have any lingering questions, and like a mom, she evens sends you encouraging messages along the way that you are doing well. Ashley has helped me confidently take on new tasks with ease.
Ashley Somer is truly a gift to the teachers, students, and parents of Flossmoor School District 161. "